Leica UAV Solutions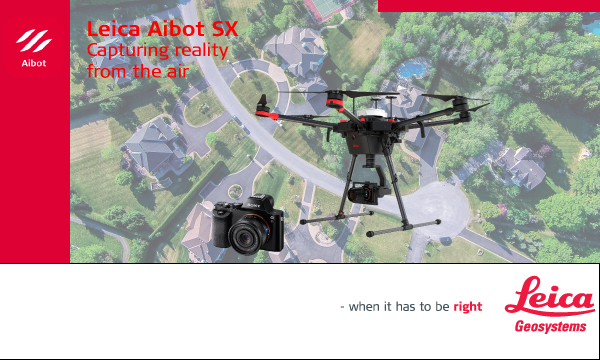 Complete aerial surveying solution-
Leica Aibot, the complete UAV solution for surveying, mapping and construction enables fast and flexible data collection. The system captures, processes and analyses millions of data points. Visualisation of the data provides actionable and accurate information that depicts the reality and improves decision making.
Seamlessly integrated workflow -
The Aibot workflow is based on Leica Geosystem's trusted product portfolio and seamlessly integrates with Leica Infinity software suite to process and analyse data. This UAV technology supplements existing survey equipment such as total stations, GNSS and laser scanning to provide a complete view of your project site.
Highest flying performance -
The flying platform is specifically designed for professional industrial applications. The modular design makes this system easy to set up and ready to use in just minutes. Intelligent data asset management and Leica GNSS technology provide highest accuracy data. The plaform can be completed with various sensor payloads. Aibot Leica Aibot Intelligent aerial reality capture