STEEL DAY ON BOSTON HARBOR
STEELDAY ON BOSTON HARBOR

Autodesk will host its first ever AISC Steel Day event on Sept. 15 at the BUILD Space along Boston Harbor. Attendees will tour Autodesk's innovative lab and hear presentations from industry thought leaders who are shaping the future of the US steel industry. Lunch will also be provided for this event.
About your host
Autodesk makes software for people who make things. If you've ever driven a highperformance car, admired a towering skyscraper, used a smartphone, or watched a great film, chances are you've experienced what millions of Autodesk customers are doing with our software.
Event Type: Facility Tour
Date: 09/15/2017
Time: 9:00 AM - 1:00 PM ET
Location: 23 Dry Dock Ave, Boston, MA 02210
Website: www.autodesk.com
Food: lunch provided
Dress Code: Business Casual
Safety Gear: Provided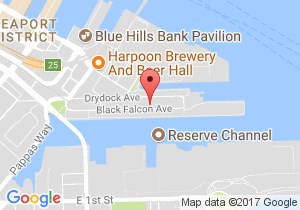 To Sign Up click on Register Now!